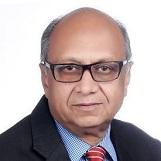 Dharam Vir, IAS (Retd.)
Former Chief Secretary, Government of Haryana
President, SPSTI
It began in 2009, when thirty-seven leading scientists, academicians and administrators joined hands to contribute towards the Article 51A (h) of the Constitution of India – 'It is a fundamental duty of all citizens to develop scientific temper, humanism and the spirit of inquiry and reform'. The aim was to develop an organization that would reach out to a large number of people especially children and engage them in activities which would help them develop scientific temperament and unlock their creative potential. Thus the organization Society for Promotion of Science & Technology in India (SPSTI) was formed on October 14, 2009.
During SPSTI's early years, the organization was limited to a small geographical area including Chandigarh, Panchkula, Mohali and Kurukshetra. Summer Schools in Science & Mathematics as a campaign named "प्रेरणा" was initiated in the year 2010 by holding a residential school in summer vacations at Kurukshetra. Fifty girls were provided free classes by working on their basic fundamentals of science and mathematics. The results were appreciating. Later, the students performed better in their schools. The summer schools expanded gradually with support from Intel Corporation, Govt. of Haryana and many other government and private agencies.
The Mobile Science Laboratory, launched in 2016, boosted our physical reach to thousands of children and teachers in schools in Haryana. The motive was to engage them in hands-on experiments.
The wings are expanding with more collaborations and MoUs. The Society is now associated with Chandigarh Chapter of National Academy of Sciences, India (NASI), Indian National Young Academy of Sciences (INYAS), have signed MoUs with Central University of Punjab, Bathinda and Guru Nanak Dev University, Amritsar. Further, Punjab University, Chandigarh, IISER Mohali and IIT Ropar are our regular outreach partners. Many new eminent personalities have joined as members who are Vice Chancellors or Ex-Vice Chancellors, Scientists or Administrators.
My heartfelt thanks to all SPSTI members and employees, and to our partners, thousands of children, their parents, teachers, state and central governments, social investors, corporate organizations, educational institutes, our invited resource persons in India and abroad whose help, support and generosity has made SPSTI's efforts closer to reality.