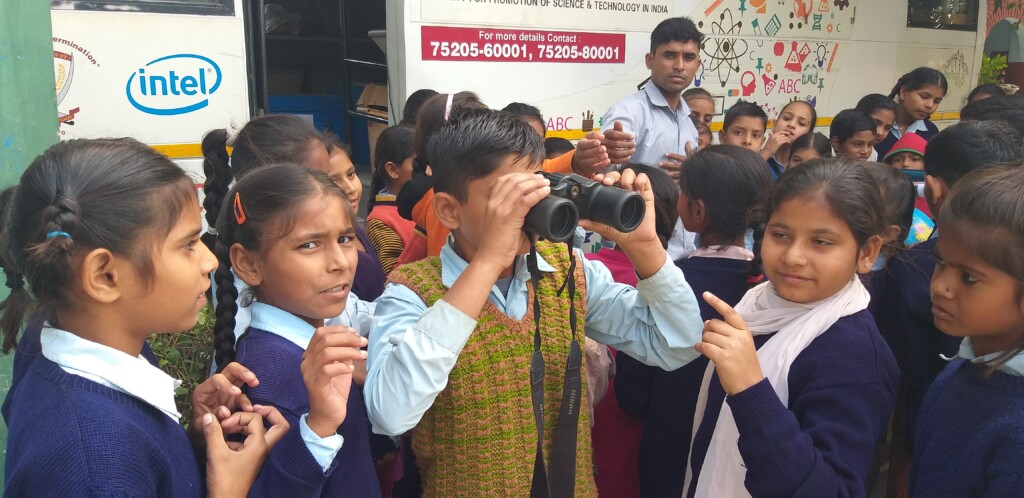 Mobile Science Laboratory – Circus of Science, Vigyan Ka Jantar Mantar
Catalysed and Supported by National Council for Science & Technology Communication, Department of Science & Technology, Government of India, New Delhi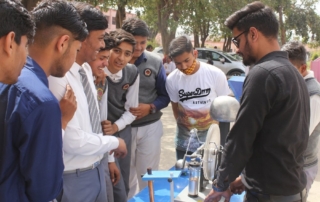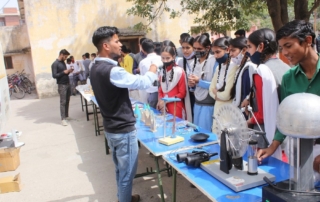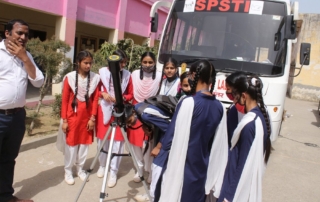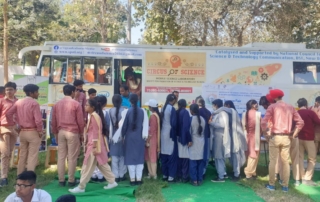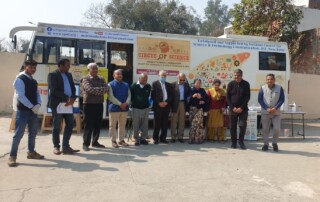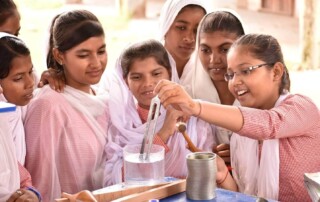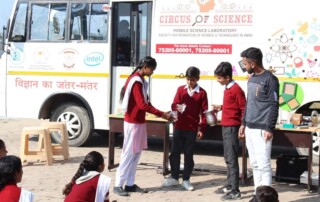 BACKGROUND
Experiments are the Foundation of science and therefore, essential for understanding principles of science and their appreciation by relating them to the happenings in daily life, especially at the school level. Realizing the importance of experiments, the Society has launched the first mobile science laboratory (named as Circus of Science in English and Vigyan ka Jantar Mantar in Hindi) primarily for the students and children of rural areas and small towns. The mobile lab focuses on experiment-based learning and hands-on experience relates science to daily life and how it influences our lives. It helps to demystify science.
FACILITIES
The Mobile Science Lab is equipped with laptops and a large number of scientific instruments and equipment including LCD projector, telescope, microscope, robot kits, binoculars, lenses, magnets, optics kits, measuring instruments, chemicals, mineral ores, etc. etc. It also has a collection of documentary films in Hindi on the subjects related to our lives and the universe for generating interest in science among the masses, with a focus on school students.
Follow the Do-it-Yourself section of Mobile Science Laboratory for performing hands-on-experiments in Chemistry, Physics, Biology and  mathematics.
OBJECTIVES
The main objective of the Mobile Science Lab is to encourage students to perform experiments and learn basic principles of science. The Lab visits Secondary and Senior Secondary Schools of a district in accordance with route plan decided mutually by the District Education Officer and Manager of the Mobile Laboratory.
ACTIVITIES
The Mobile Science Laboratory regularly organizes:
Visits to Schools to motivate students to learn through experiments
Organize & participate in district science exhibitions
Organize Sky-Watch events to view rare celestial events and regular moon surface gazing
Evening Community Interaction Programs in villages to screen movies on social issues and topics of scientific importance
Career Awareness Programs in villages through community programs
CURRENT AREA OF OPERATION
Now the Department of Science and Technology, Government of India, has sanctioned the project for operating the Mobile Science Laboratory for two years in the districts Yamunanagar and Nuh (Mewat). The lab shall visit all Government Secondary and Senior Secondary Schools of Yamunanagar and Mewat district during the years 2020-22. Route plans are prepared in consultation with the District Education Officer under supervision and guidance of the Deputy Commissioner.
Hon'ble Chief Minister, Haryana, Sh. Manohar Lal Khattar had launched the Mobile Lab on April 06, 2016, at Karnal
LAUCH OF MOBILE SCIENCE LABORATORY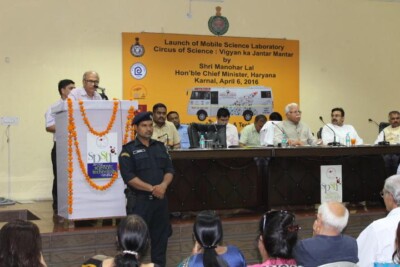 National Council of Science and Technology Communication, Department of Science and Technology, Government of India, New Delhi had supported the project for operating the Mobile Science Laboratory in Karnal district. The Mobile Lab has visited all Secondary and Senior Secondary Schools of Karnal district at least once and interacted with more than 35,000 students of Karnal district during 2016-18.