The three days' mathematics workshop on "Visual Explanation of Geometrical Theorems" for thirty-two teachers of Haryana, which commenced on September 21 at Aggarwal Dharamshala, Kurukshetra completed on Thursday, Sept. 23.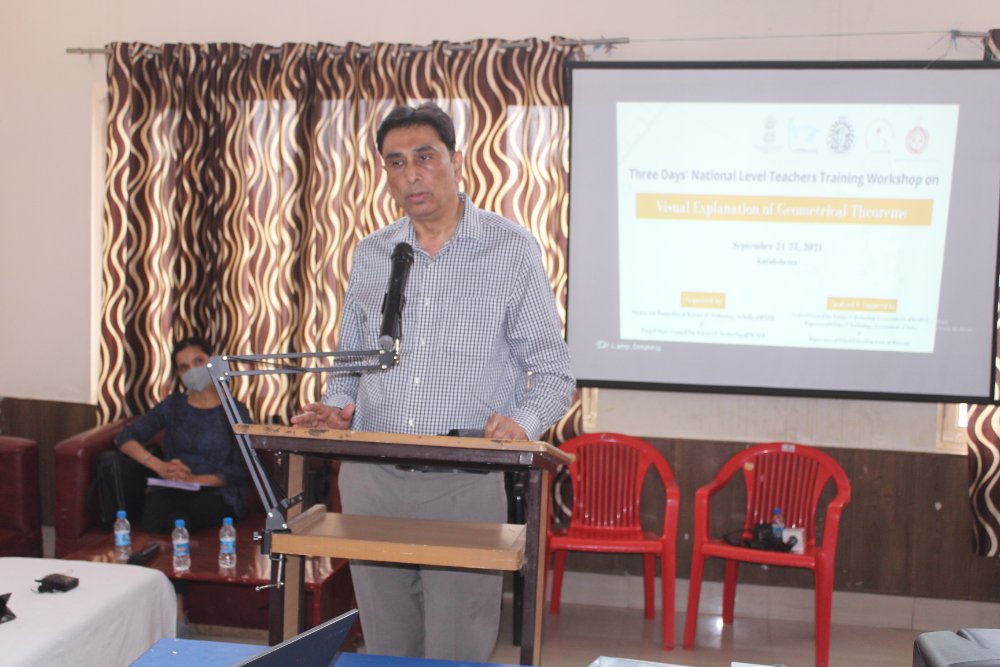 The workshop was organized by joint collaboration of Punjab State Council for Science & Technology (PSCST) and Society for Promotion of Science & Technology in India (SPSTI), a non-profit organization and supported by National Council for Science & Technology Communication (NCSTC), Department of Science & Technology, Government of India.
The team of Punjab State Council for Science & Technology led by its Joint Director, Dr. K.S. Bath, who is also the Principal Investigator of this Project along with Dr. Mandakini Thakur, Project Scientist, and other three members were present in the workshop.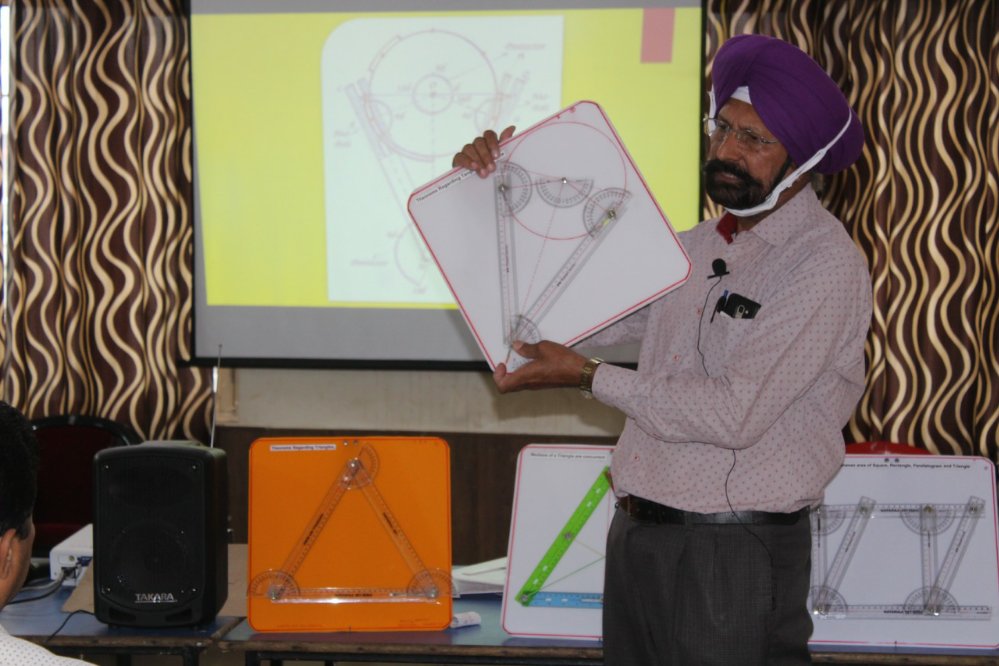 The Department of School Education, Goverment of Haryana deputed thirty-two teachers of mathematics to attend this hands-on training workshop which was conducted by Shri Gurmeet Singh, Master Resource Person, who is a retired teacher from Department of Education, Government of Punjab and has three patents in developing innovative kits for explanation of geometrical theorems. He was assisted by Shri Harjinder Singh Gogna who is Physics teacher in School Education, Punjab.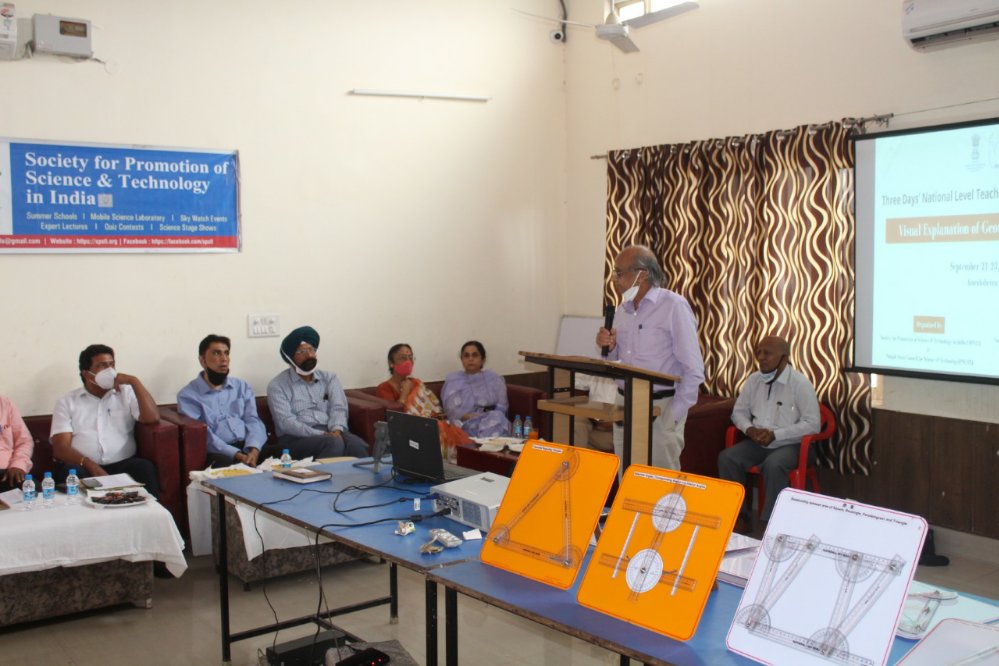 Former Chief Secretary of Haryana and President, SPSTI Shri. Dharam Vir, IAS (Retd.) along with Prof. Arun K. Grover, former Vice Chancellor, Panjab University, Chandigarh and Vice President, SPSTI inaugurated the workshop on Tuesday.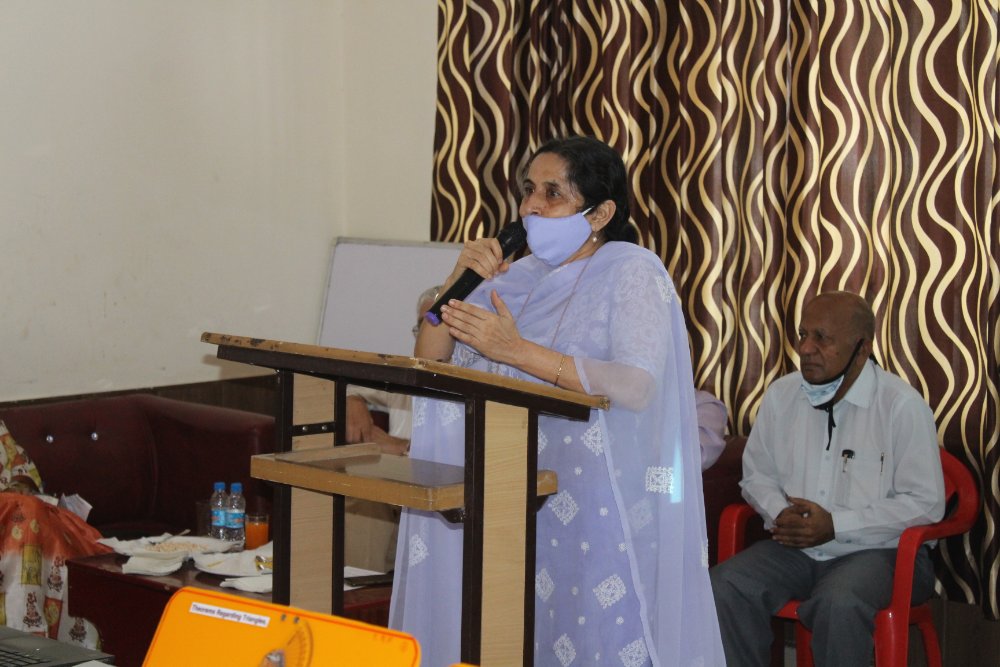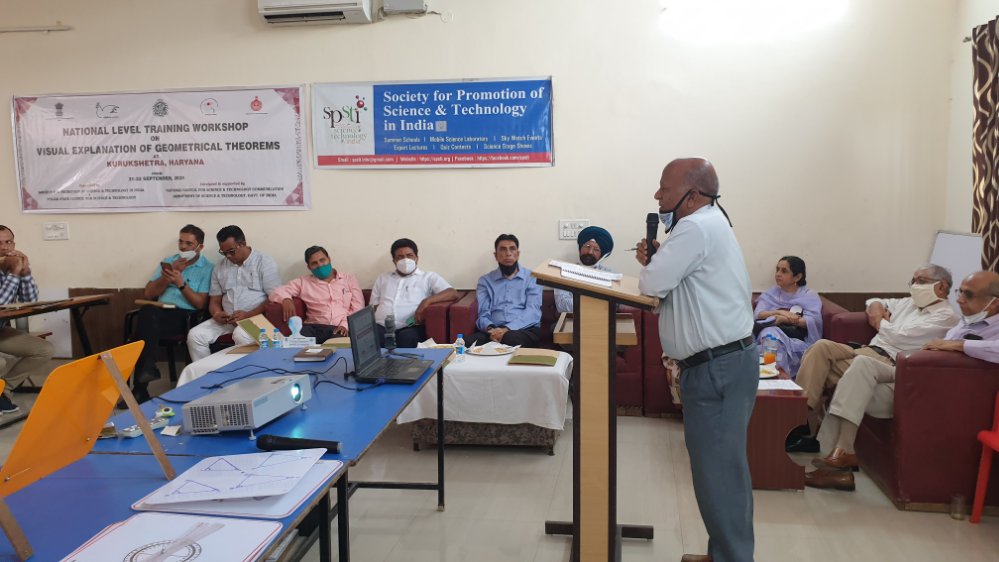 The other members present were Prof. Keya Dharamvir, General Secretary, Er. M.L. Garg who is a Science Communicator & Social Activist and Treasurer of SPSTI, Ms. Rajni Bhalla, Principal (Retd.) Department of Higher Education & Joint Secretary of SPSTI, Er. Anuj Goel, Manager and Mr. Mahi Paul Sharma, Coordinator of the SPSTI.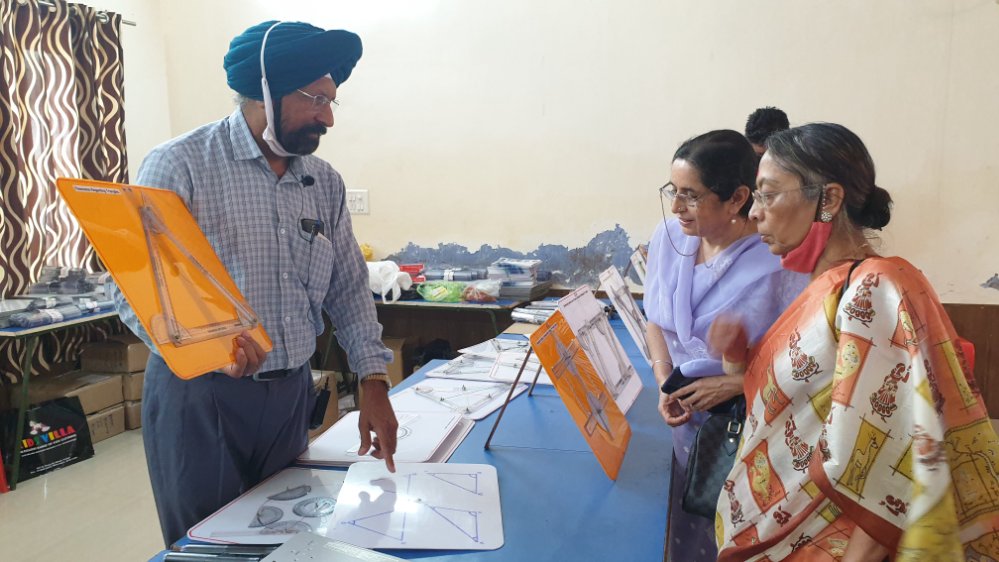 Shri Arun Ashri, District Education Officer, Kurukshetra and Mr. D.K. Jangra, State Training Coordinator from Department of School Education were invited in the inaugural ceremony.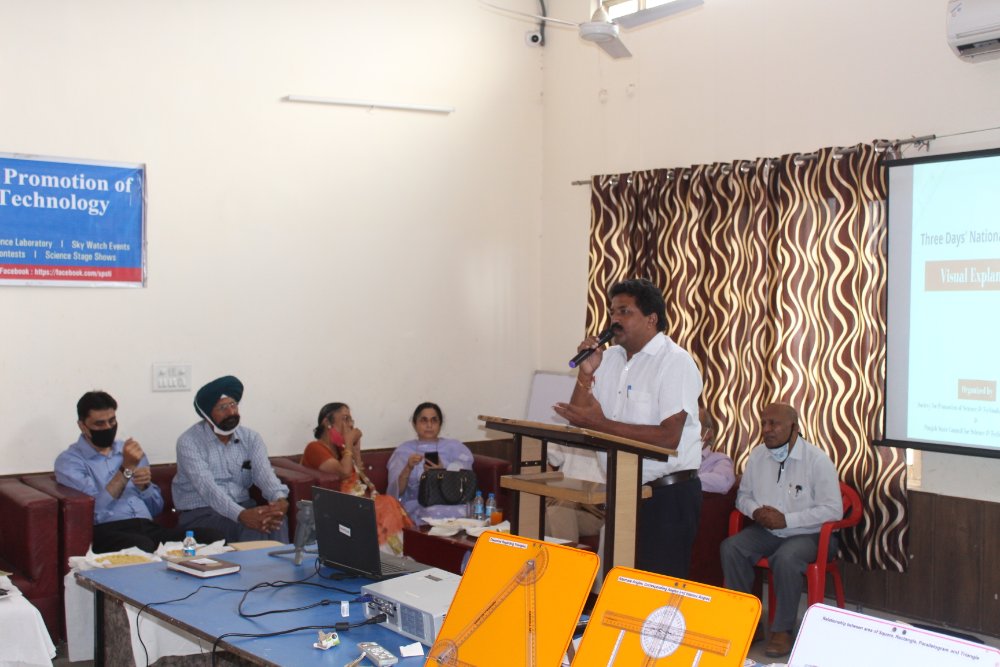 In three days' training workshop, the teachers got to learn assembling of ten innovative kits which explains and verifies a number of geometrical theorems on circles, triangles, rhombus, quadrilaterals, chords, vertices, different types of angles, etc.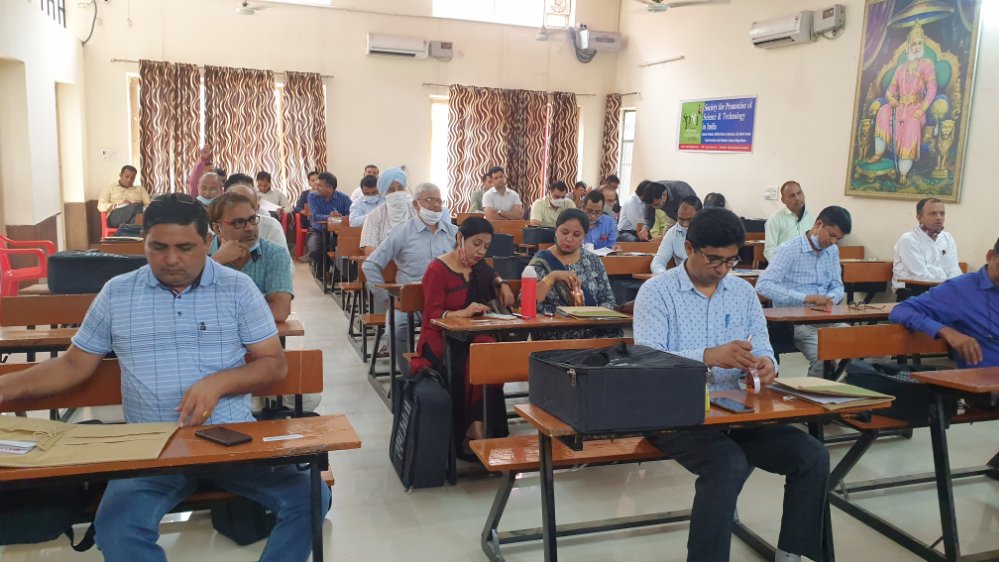 Shri Gurmeet Singh through his vast experience of more than 200 workshops conducted all over India in his 37 years of teaching experience explained the assembling of kits and methodology to demonstrate them effectively among the school students. He ensured that every teacher with the help of this kit can empower students in understanding mathematical concepts.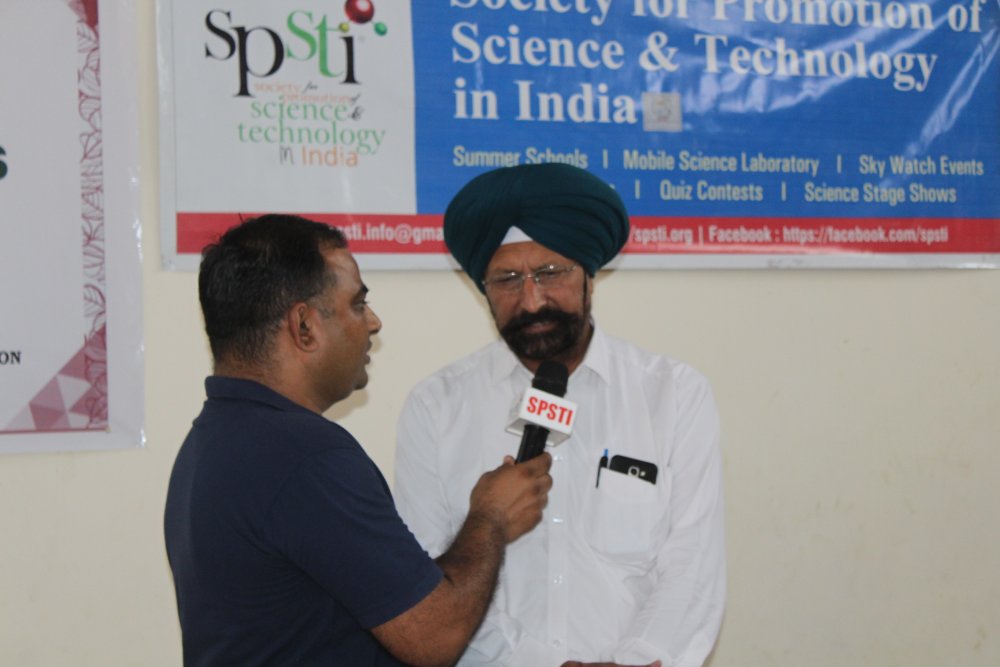 On valedictory day, certificates and kits were distributed among the participants. The feedback session was conducted in interactive mode. The participants delivered their feedback and suggestions among the resource persons and asked for such type of workshops on other mathematical areas.