A consultation workshop of academic institutions and civil society groups on National Curriculum Framework (NCF) was organized by Panjab University, Chandigarh in collaboration with NCERT to understand the core objectives, deliverables and key paradigm shifts for the development of NCF.
Ms. Rajni Bhalla, Joint Secretary of Society for Promotion of Science & Technology in India (SPSTI), was invited as panelist to discuss the current status and needs of education in India at Foundational, preparatory, middle and secondary stage for appropriate teaching-learning resources.
Ms. Bhalla, on behalf of the Society, emphasized on devising effective mechanisms for school students connection with higher education institutions and research laboratories that could inculcate the spirit of research and development and augment their career in the fields of science and technology. She apprised the learned panel that Society has been engaged in imparting experiential learning to the students since its inception from 2009 and there is a dire need of trainings for the teachers in STEM education.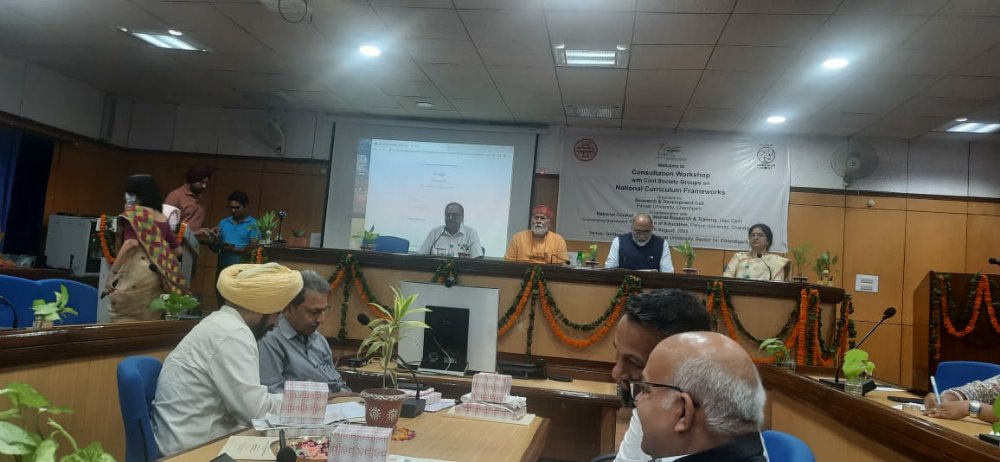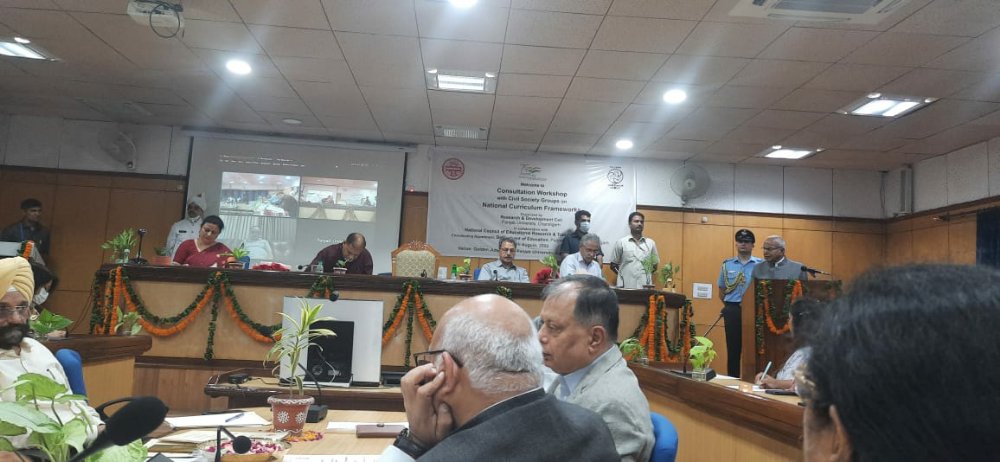 The workshop was chaired by the Vice Chancellor, Panjab University Chandigarh. Eminent keynote speakers – Prof. S.K. Tomar, Vice Chancellor of YMCA UNiversity, Prof. Baldev Setia, Director, Punjab Engineering College, Prof. Archana Mishra, Prof. R.P. Tiwari spoken on linkages between School Education
and Higher Education focussing on Curriculum and Pedagogy.
A panel of Vice Chancellors and Directors with Prof. Karamjeet Singh, Prof. Tankeshwar, Prof. D.K. Singh, Prof. Rajeev Ahuja, Prof. Ajmer Singh, gave their recommendations on linkages between School Education and Higher Education, focussing on cross-cutting concerns.
The Ministry of Education, Government of India, has called for the development of a new National Curriculum Framework (NCF) and new State Curriculum Frameworks (SCFs) as the core basis for transforming the curriculum and pedagogy of school education in the country.