The partial solar eclipse of October 25 was the last solar eclipse of the year 2022.
The Society for Promotion of Science and Technology in India (SPSTI) arranged the event to facilitate the general public witness the solar eclipse from Kurukshetra.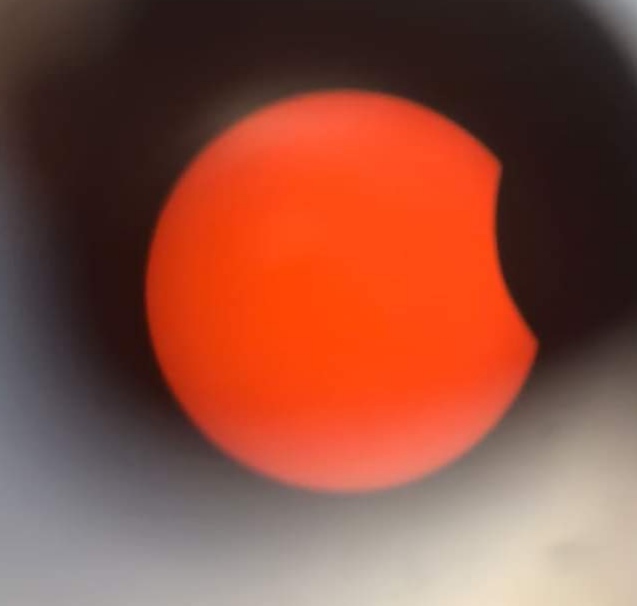 Under the flagship program, Mobile Science Laboratory – Circus of Science, Vigyan Ka Jantar Mantar, operating with support from NCSTC, DST, Govt of India, SPSTI deployed its dedicated team of resource persons with two telescopes at the banks of the famous pond, 'The Brahmasarovar'. The event was organized in joint collaboration with Kalpana Chawla Memorial Planetarium, a unit of Haryana State Council for Science, Innovation & Technology (HSCSIT), Govt. of Haryana.
The District Administration provided their support in executing the event effectively. A proper space was alloted to the team by Shri. Shantanu Sharma, Deputy Commissioner, Kurukshetra.
A large number of audience witnessed this celestial event with the help of refractor and reflector type telescopes well equipped with solar filters, safety glasses and a large pin-hole camera.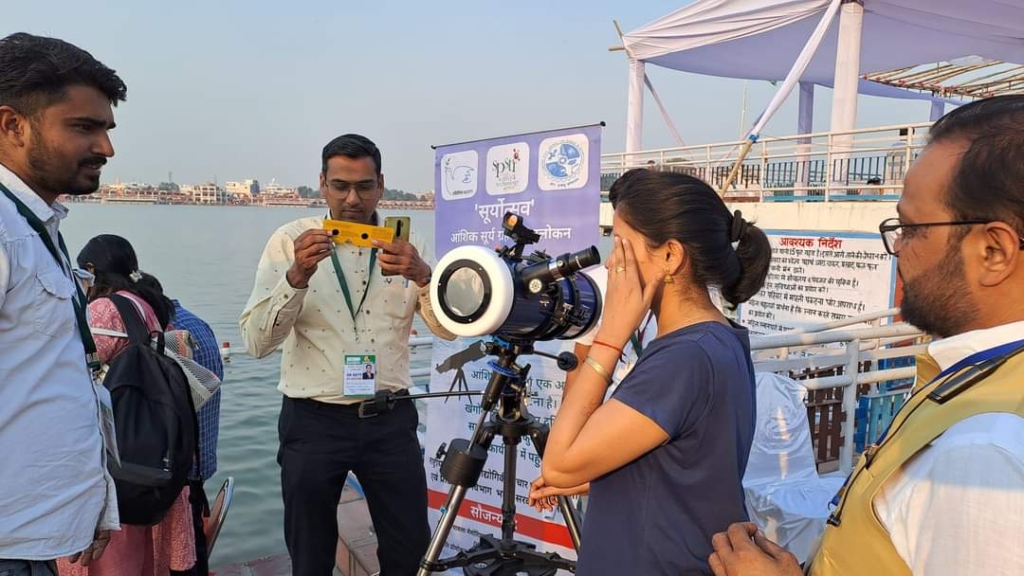 Lacs of people visited the Brahamasarovar during the eclipses. The law and order was maintained by the Superintendent of Police, Kurukshetra, Shri Surender Singh Bhoria.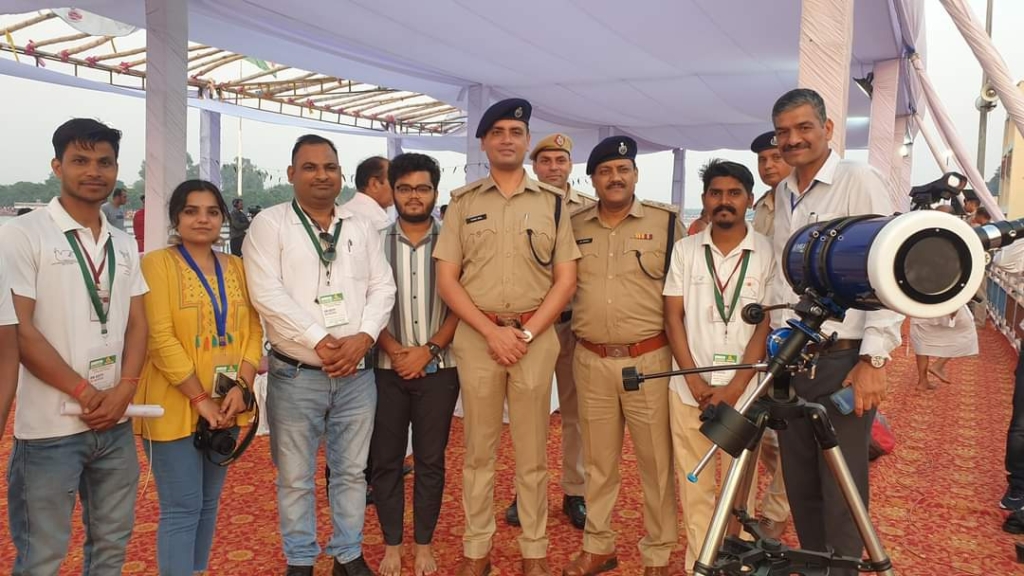 The next solar eclipse that will be visible from India will occur in 2027 on August 02, as a partial solar eclipse. The next major solar eclipse visible in India will be on May 21, 2031 and will be an Annular Solar Eclipse. After this, March 20, 2024 will witness a total solar eclipse in India.
SPSTI has been conducting astronomy awareness activities since its inception. The Society had also covered the rare Annular Solar Eclipse held on June 21, 2020 amid lockdown and facilitated the people through live streaming of the solar eclipse.