An exhibition of Mobile Science Laboratory, run by Society for Promotion of Science & Technology in India (SPSTI) with support from National Council for Science & Technology Communication (NCSTC), Department of Science & Technology, Government of India was organized in village Khurdban district Yamunanagar.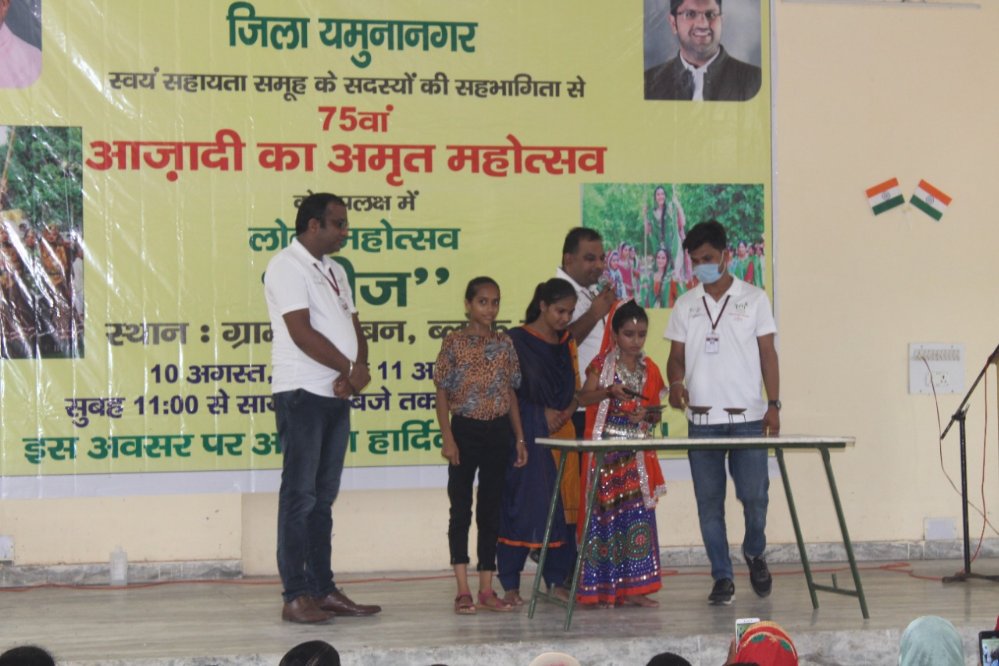 In the community center of the village, a fair of voluntarily groups was organized under the Haryana State Rural Livelihood Mission to commemorate the 75th anniversary – Aajadi Ka Amrit Mahotsa & Teej Festival in which women and children of many villages of district Yamunanagar participated in large numbers.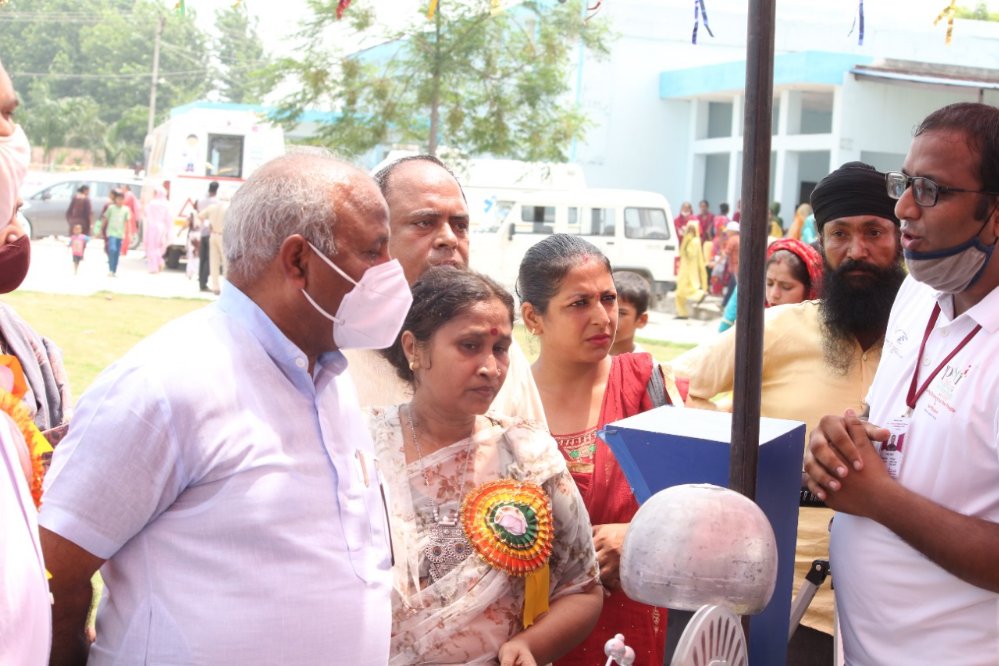 On this occasion, Hon'ble Minister of State Shri Karnadev Kamboj and S.D.M. Shri Surender Pal were invited as Chief Guest.
Anuj Goel, Manager and Mahi Paul Sharma, Coordinator along with their team members Aman and Sheeshpal introduced the villagers to different types of science equipments and their importance in daily life . In the exhibition, many students made science models and used telescopes, binoculars and many other scientific things. Hon'ble Minister and present dignitaries visited the exhibition.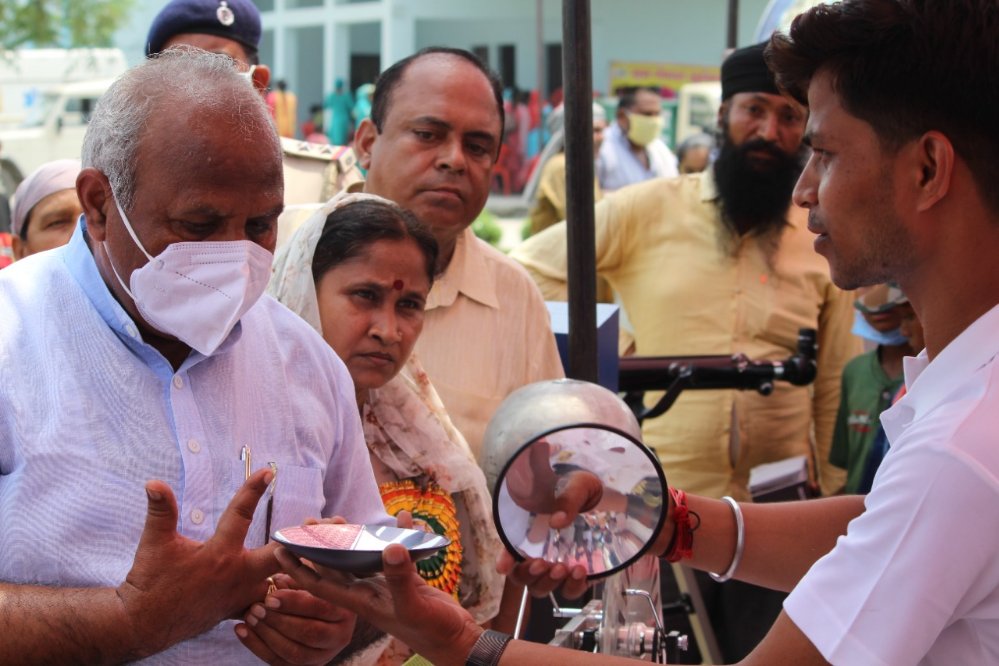 Anuj Goel said that tradition and traditional things can be preserved only by the use of science.
More than 500 people participated in this program organized by Yuva Sarpanch of the village, Yuvraj Sharma.
Teej is the festival of monsoon. It is a celebration of nature and its abundance during this period. India being primarily an agricultural country, this festival plays an important role.