Quick Links
Summer Schools (2011-2014)
The Society for Promotion of Science & Technology in India (SPSTI) has organized fifteen summer schools in science and mathematics this year, thirteen in Haryana, one in Punjab, and one in Himachal Pradesh for teaching science and mathematics to the students of classes IX to XII. The locations in Haryana were Ambala, Faridabad, Gurugram, Jind, Kaithal, Karnal, Kurukshetra, Mewat, Palwal, Panchkula, Yamunanagar, Ladwa and Dadawas. The location in Punjab was Maur-Mandi (Bathinda) and Sundernagar in Himachal Pradesh.

The Eleven Summer Schools in Haryana were supppprted by duo Department of School Education, Government of Haryana and Intel Corporation Ltd. One Summer School at Jagadhari was supported by ISGEC Heavy Engineering Ltd., Yamunanagar. Two Summer Schools were privately held, one at Doon Public School, Ladwa and another at BMB Senior Secondary School, Dadawas.
The Summer Schools held at Maur Mandi & Sundernagar were in collaboration with Maur Education Welfare Society.
Out of more than  800 applications received for mentorship from various universities and colleges, the SPSTI appointed 83 UG and PG students (six per Summer School) of prestigious institutes and universities to teach and mentor the students of schools.
View List of the Mentors who served during Summer Schools 2019:  Click here
Summer School Stations
Govt. Model Integrated Sarthak Sr. Sec. School, Sec-12A, Panchkula

Govt. Girls Sr. Sec. School, Police Lines, Ambala City

Govt. Model Sr. Sec. School, 2nd Gate, Kurukshetra University

Govt. Sr. Sec. School, Jagadhri Workshop, Yamunanagar

Govt. Sr. Sec. School (Boys), Karnal

Govt. Girls Sr. Sec. School, Jakholi Addda, Kaithal

Govt. Girls Sr. Sec. School, Jind

Govt. Girls High School, NIT – 1, Faridabad

Govt. Sr. Sec. School, Civil Hospital, Gurugram

Govt. Sr. Sec. School (Boys), Palwal

Govt. Sr. Sec. School, Nuh, Mewat
Mobile Science Laboratory – Circus of Science in Summer Schools 2019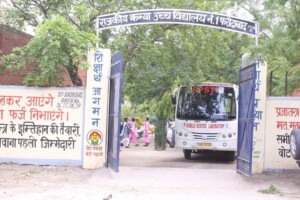 The Mobile Science Laboratory visited in eleven summer schools in the year 2019 and conducted one-day experimental workshop at each station. The districts visited were Panchkula, Ambala, Yamunanagar, Kurukshetra, Ladwa (Kurukshetra), Karnal, Kaithal, Jind, Dadawas (Gurugram), Gurugram, Palwal, Mewat and Faridabad. Read More
Supporters of Summer Schools – 2019